Why Use Rebar Mechanical Connection?
Nov 04, 2015
Why Use Rebar Mechanical Connection?
There are numerous situations that require or make the use of Patented Rebar Mechanical connections feasible or more practical. Most common conditions are:
1. Where 32mm diameter and above sized bars are used. This occurs most common in columns, raft mat foundations and other heavily reinforced structures. Codes do not permit #14 and #18 bars to be lap spliced, except in compression only with # 11 and smaller bars.
2. Where spacing of the reinforcing bars is insufficient to permit lapping of the bars. This generally occurs in situations, requiring large amount of reinforcements and the use of larger bars as in heavily loaded columns.
3. When requirements in current codes and specifications for tension lap splices result in long lap splice lengths. Lap splices may thus be less practical than mechanical connections.
4. In shear walls, diaphragm walls and water retaining structures to eliminate congestions and the need to bending and rebending of larger bars. Others like core walls in high rises to eliminate the unnecessary time consuming costly preparation and damages to modern system formworks used.
5. In cable stayed bridge pylons, micropiles, Highway, bridge piers, decks and cantilevered spans to improve concrete consolidation and where Rebar connections exhibits superior cyclic performance. End bearing type mechanical splices (tensile capacity = zero) do not comply with the said codes and maybe detrimental for use in areas where even mild seismic excitation is encountered. Journal of Structural Engineering Rebar connections allow the steel to concrete ratio to be maximized by eliminating unnecessary rebars whilst achieving an ideal balance of steel and concrete and providing greater structural integrity without unnecessarily increasing column dimensions thus promoting more design flexibility, reduced costs and optimum use of floor space.
6. In temporary openings and when the location of construction joints andprovision for future construction dictates use of mechanical connections to provide tensile continuity.
7. In seismic consideration:
1) Moment Patented Rebar connections promote full compression capabilities and offer in tension more than 150% of the specified yield strength fy of the concrete reinforcing bars ensuring that rupture will only occur in the reinforcing bar before failure in the mechanical connection where inelastic straining are anticipated as in the yielding zone of seismic structures.
2) For overall economy. As opposed to the 80's when most mechanical rebar couplers were imported prime products, charge to the customers at exorbitant rates, Moment Rebar connection, an entirely 'Made in Malaysia' product of international
quality and standard offers distinctive savings, versatility and reliability even even over the cost of traditional Lap Splice method today.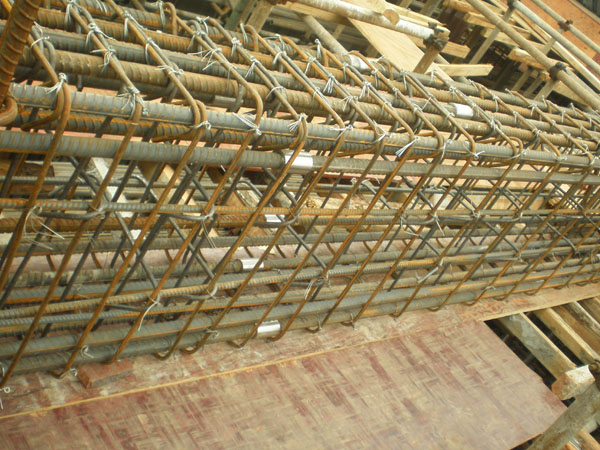 Previous: The use of mechanical couplers