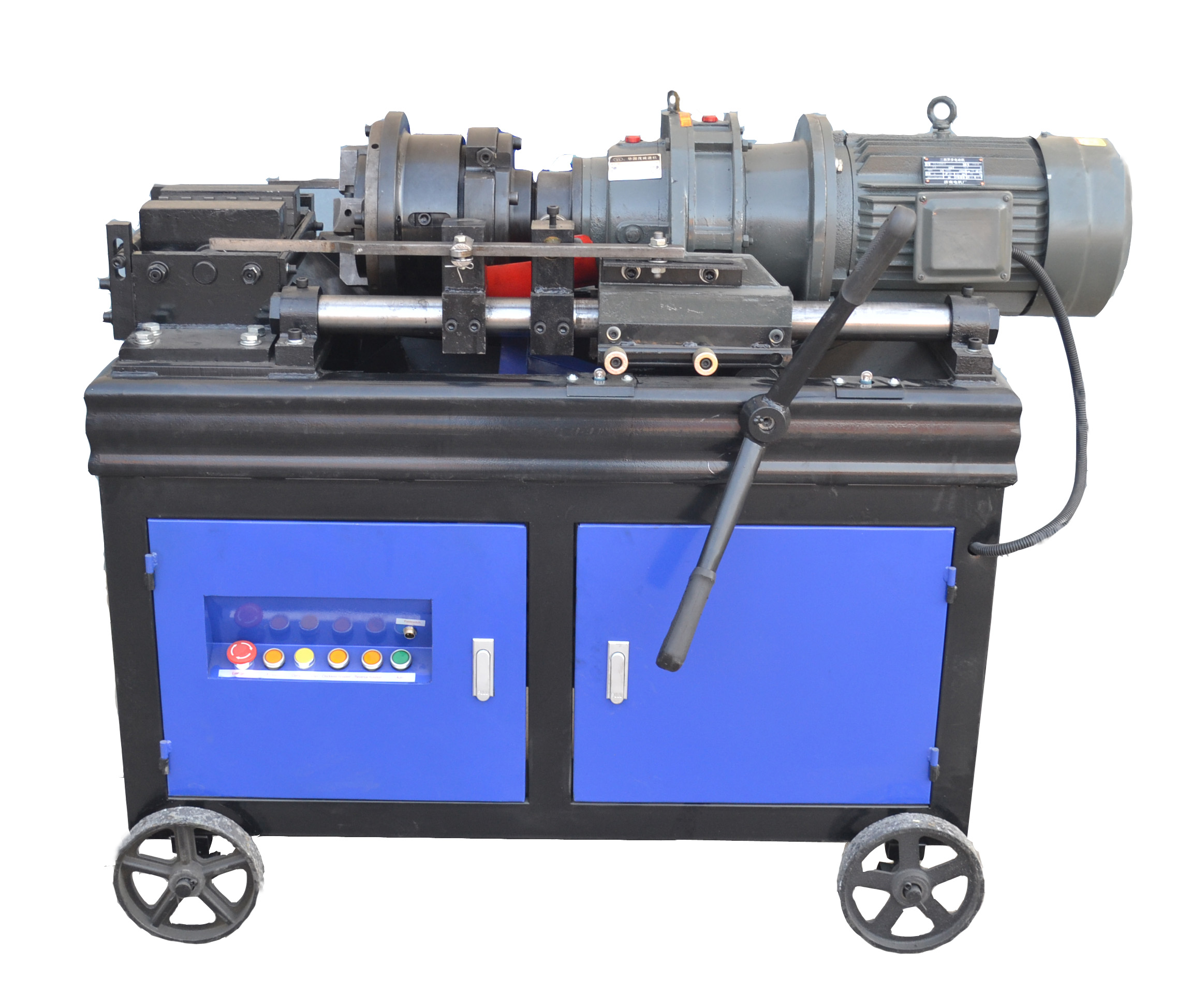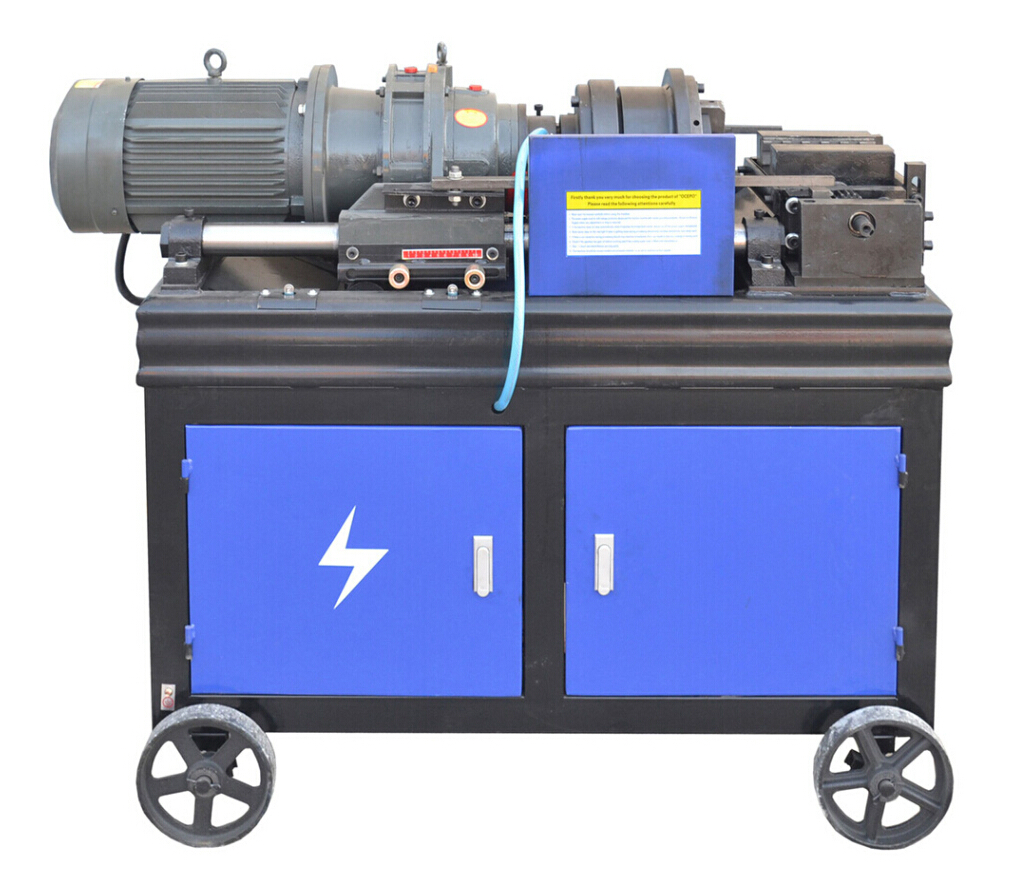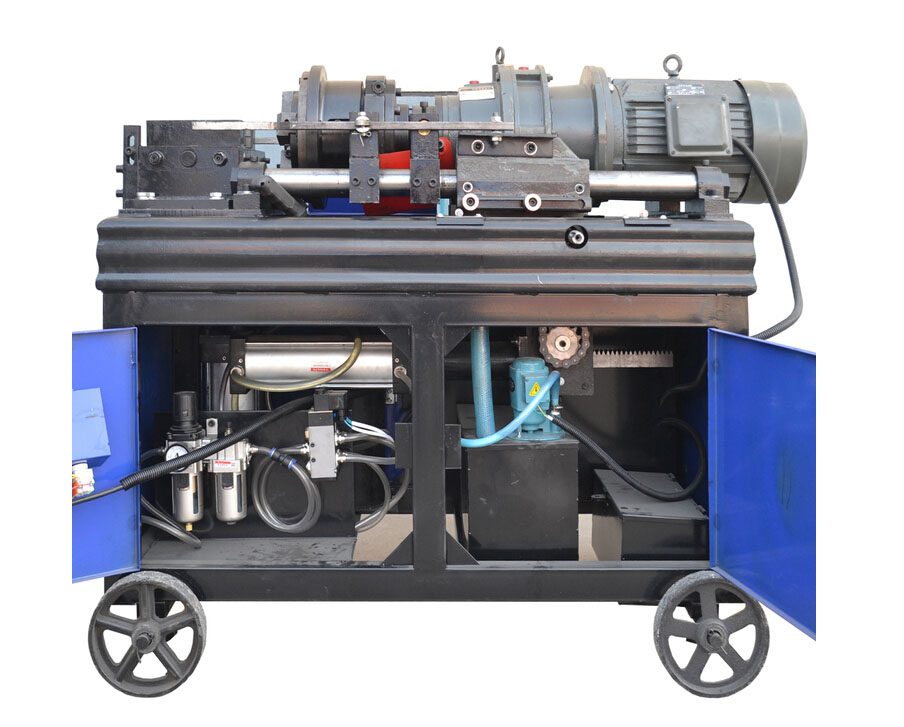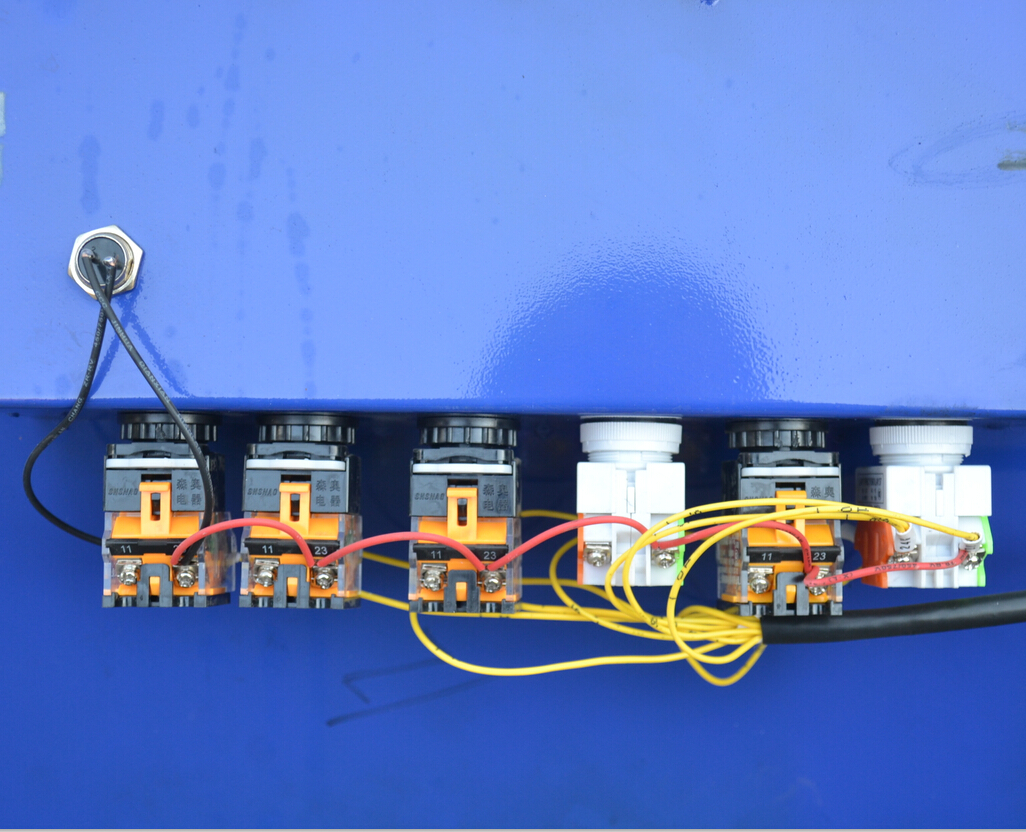 AGS-40ZD Auto Rebar Thread Rolling Machine
It is an auto rebar thread rolling machine by air pressure.
Roll thread not cut thread, so could protect the highest tensile strength of parent metal. It meets requirements in JGJ107, ACI318, BS8110, DIN1045 and UBC1997 etc.
Specification
Application
Advantage
Packing
Technical Parameter:

Model
AGS-40ZD
Threading Roller Diameter
78.2 mm
70 mm
59 mm
Thread Pitch
2.5 mm
3 mm
3 mm
Rebar Diameter(mm)
Φ16-Φ22
Φ25-Φ32
Φ36-Φ40
Main Motor Power
7.5 kw
Working Current
380V 50HZ
Spindle Speed
62-75 r/min
Max. Thread Length
Right thread: 100 mm
Net Weight
460 kg

Photos of AGS-40Z Auto Rebar Thread Rolling Machine:
The machine is used to peel ribs and roll threads on rebar end.



1. Roll thread not cut thread, so could protect the highest tensile strength of parent metal. It meets requirements in JGJ107, ACI318, BS8110, DIN1045 and UBC1997 etc.

2. Easy to operate. Automatic opening-closing mechanism for rib peeling device, need only 30 seconds to finish a threaded end.

3. Peel ribs and roll threads by the same machine, so could save labor and improve productivity.

4. Widely used. Be able to process rebar diameter 16-40mm

5. Environment-friendly, safe, no environment and weather restrictions.

6. Economic, low investment for the equipment



Plywood Case

Product Name: AGS-40ZD Auto Rebar Thread Rolling Machine